Iris&Romeo x I Am A Voter
"In the spirit of the movement that lit the feminist fight, we march on wearing our own bold lip"
This year marks the 100th anniversary of the ratification of the 19th Amendment, which was meant to guarantee all women the right to vote. Unfortunately, that wasn't the full story. It would take another 45 years, with the passage of the Voting Rights Act in 1965, for women of color to secure their voting rights as Americans.
---
The Suffragists (yes, Suffragists! "Suffragettes," was coined by men as a put-down), led by Susan B. Anthony and Elizabeth Cady Stanton, were joined every step of the way by immigrant and working-class women, queer women, and women of color despite overt discrimination. Together, they spent 72 years lobbying, marching, picketing, and protesting for the right to vote — it was a hard. won. FIGHT! These brave women were the first wave of feminism, the original rebels who refused to stay quiet and fought for the day when their voices and ideas would be given equal weight to those of men.
Suffragists on a bus in New York City, part of the suffrage hike to Washington, D.C.
Credit: Library of Congress
Beauty pioneer, Elizabeth Arden, was one of the very first female entrepreneurs, and a fierce supporter of women's rights. She honored the fighting spirit of the Suffragists by creating a bold, red lipstick, (considered unladylike in the post-Victorian age) that symbolized their cause. Arden handed tubes of "Red Door Red" to the protestors as they marched past her Fifth Avenue salon. The red lip became part of the Suffragist uniform, and a symbol of the feminist movement.
Portrait of beautician and cosmetics entrepreneur Elizabeth Arden
Today, more than 68 million women vote because of the women who walked before us. We honor their unbound sacrifice and determination by never taking our vote for granted. Let's keep this momentum by continuing to empower one another so that voting equality exists for ALL people. Yes, we still may be underrepresented in government and in the boardroom, but we persevere. We work together, we strategize, and we organize. We power forward, evermore connected, never to be silenced again.
Gloria Steinem and Dorothy Pitman Hughes, 1971. Credit: Dan Wynn for Esquire Magazine
At Iris&Romeo we celebrate ALL women. Their struggles and triumphs inspire and lift us up. In the spirit of the movement that lit the feminist fight, we march on wearing our own bold lip. Ours is Fuchsia, a universally flattering shade that leaves no woman behind.
Let's do this women! Our time is now. The change we envision starts with our voice and our ballot. Be loud. Be fearless. On the morning of November 3rd, put on your Power Peptide Lip Balm*, show YOUR POWER and VOTE!
*$5 for each unit sold goes to I Am A Voter.®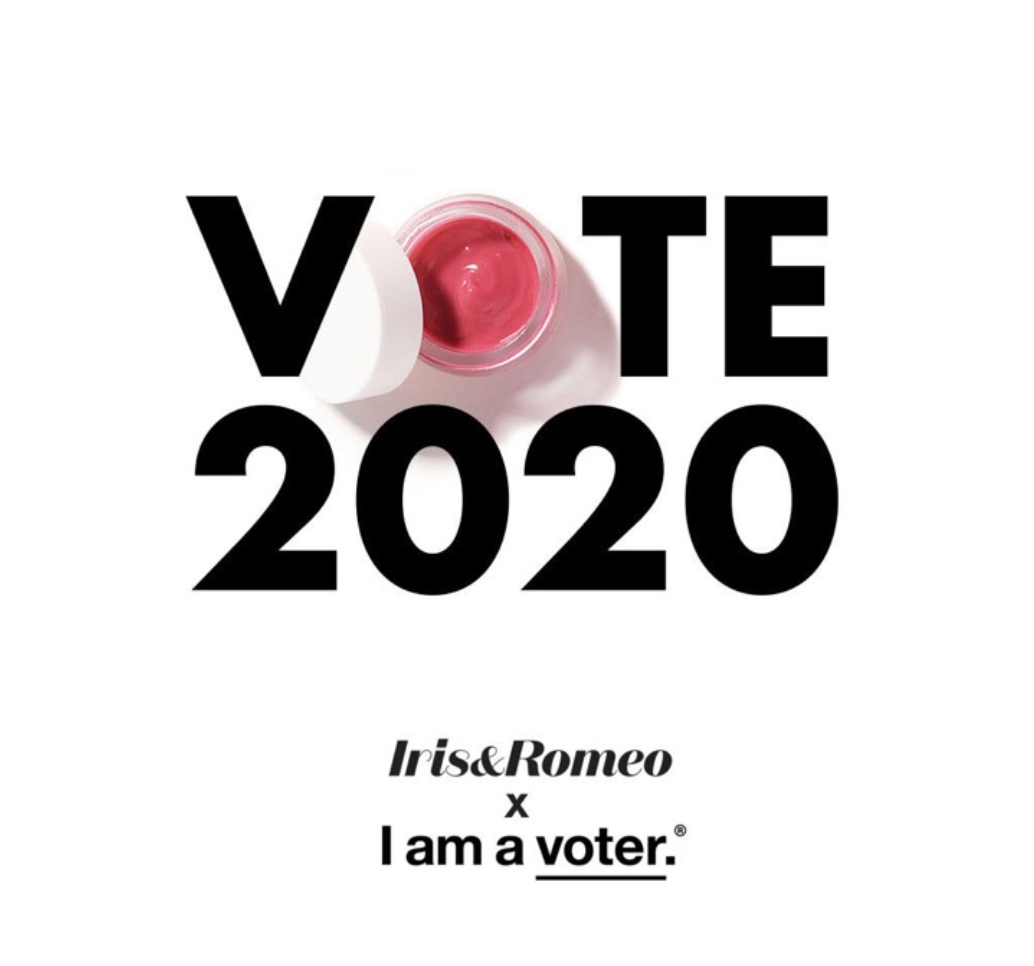 Leave a comment